Library in Bamyan
More than eight years have passed since Sally and Asadullah Sohail began raising money to construct a library in Bamyan Province, Afghanistan. After some false starts, the library is becoming a reality.
Over a year ago, the Peter M. Goodrich Memorial Foundation asked the Bamyan Foundation for help implementing the library project and the search by members of the board of the Bamyan Foundation, many of whom are fluent Dari/Farsi speakers, for a site and a community of dedicated educators in Bamyan City began. After sifting through several alternate sites and navigating Afghanistan's legal and administrative terrain, the contract (written in both Dari and English) was signed on behalf of the Administrative Council of Haider Abad School. Ground was broken on July 14th. We are deeply grateful to the Bamyan Foundation whose dedication, knowledge and expertise have made this project possible.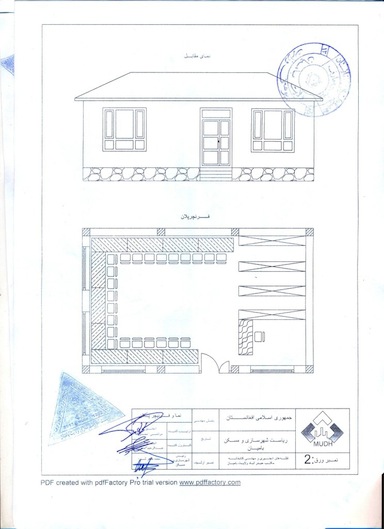 For more about the Bamyan Foundation go to Links.