Homage to 9/11 by Janet McKenzie
2009-11-12 @ 12:23:43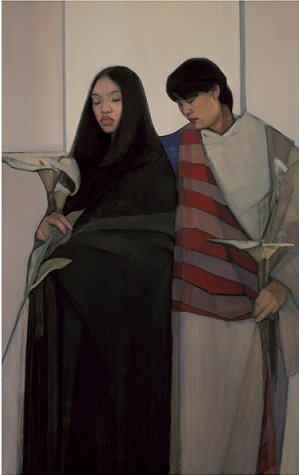 Vaclav Havel, Former President of Czech Republic once wrote:
" ...the kind of hope I often think about... I understand above all as a state of mind, not a state of the world. Either we have hope within us or we don't; it is a dimension of the soul, and it's not essentially dependent on some particular observation of the world or estimate of the situation. It is an orientation of the spirit, an orientation of the heart; it transcends the world that is immediately experienced and is anchored somewhere beyond its horizons… Hope is definitely not the same thing as optimism. It is not the conviction that something will turn out well, but the certainty that something makes sense, regardless of how it turns out. It is this hope, above all, which gives strength to live and continually try new things."
Reading Vaclav Havel's words these few days after the carnage in Paris are a challenge. Would that the killers and the dead at their hands and all the rest of us understood that the word "religion" means something different to us in mainstream Western societies than in much of the rest of the world. For us it is narrow and personal – unique to each believer, only loosely associated with politics or law. To those living in pre-modern and evolving cultures, many illiterate and desperately poor, religion permeates every aspect of their lives both in the here and the hereafter: its disparagement heinous, an inexcusable assault on the very essence of their communal lives.
In Afghanistan the Quran is always covered when not being read, protected from earthly taint, and the Prophet Mohamad's name is not uttered without adding "Peace be upon him." There is no freedom of speech there to denigrate the Prophet Mohammad just as there is none to cry fire in a crowded theater here. In France Charlie Hebdo is a provocative icon of freedom of speech, a privilege given by its secularist readers and their courts to be bombastic, irreverent and offensive. In pre-modern Muslim societies its cartoon character portrayal of their Prophet is inexcusable blasphemy, a derogation of the sacred core of their lives for which death is the penalty.
Fifty years ago Charlie Hebdo would not have thought of satirizing the Prophet and, had it, few if any in traditional Muslim cultures would have known of it. Its vindication in faraway Paris never would have happened. But modern communication is here to stay, fast and ubiquitous. The privilege given by France and lauded by many in the West to provoke with caustic and vile speech has not been granted by some in other cultures. They are listening and a few, driven by ancient grievances, hubris and despair, are responding with the only form of communication they believe will be heard: terrifying messages written with blood.
Sadly, the cycle of provocation and retribution will continue until the protagonists tire of the bloodshed, come to better understand and respect each other and begin doing things that "make sense regardless of how they turn out" with the kind of hope Vaclav Havel spoke of "which gives strength to live and continually try new things."
Sarah (Sally) Goodrich
May 12, 1945 - December 18, 2010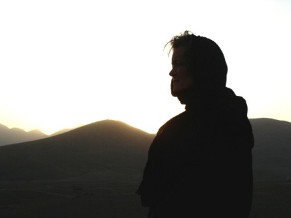 Photo courtesy of Katheen Rafiq
Just before midnight December 18, 2010, Peter's mother, Sally, was overtaken by the cancer that had been with her since shortly after the September 11th attacks that killed her son. She was at home on the couch in front of the fire. Her husband, children and brother were with her. Her indomitable spirit was on display to the end of her mortal life and lives on in all she touched with her beautiful Irish smile, bright eyes and easy words of truth, burnished with humor and grace, that called us, like a pied piper, to do with her what ought to be done - or was just plain fun. Her passion for education and boundless love brought joy and hope to a people too long wracked with suffering and loss. She was and is the soul of the Foundation.
Sal's husband, Don, left home July 1, 2011 for Afghanistan to meet with the principal of the girl's school in Logar and the village elders there, to see some of the Afghans, who's educations in the US the foundation supports who were spending their summer vacations there, and their families, meet with Afghans who have made the work of the foundation in Afghanistan possible and to spread some of Sally's ashes in the country she loved.
An account of his trip is at the Navigation Post: Don's Trip to Afghanistan.
In the days leading up to the 10th commemoration of the 9/11 attacks Don asked an Irish friend to record John Millington Synge's one act play
Riders to the Sea
. For what it was like for Don and many others in the aftermath of the attacks listen to David Peare read the play:
Riders to the Sea.mp3